Speakers
Alvina Haseeb, Ph.D.
Lecturer, Institute of Home Sciences, University of Agriculture Faisalabad, Pakistan
Ms. Alvina Haseeb. Alvina Haseeb, is Working as a Lecturer (Human Development and Family Studies) in Institute of Home Sciences. University of Agriculture Faisalabad, Pakistan. She has done her MS HONS in Human Development and Family Studies from University of Agriculture Faisalabad, Pakistan. Currently she is also serving for community development at different platforms to enhance the individual's psychological well-being.
Her domains are to work in the context of counseling and psychotherapies to deal public health and community development with rehabilitation and Counseling by using different developmental approaches. Her research work includes cognitive development and the factors which affects on it, and moral development with it's relation ship to developmental psychology. She also deals with Educational Psychology and Rehabilitation processes to uplift inclusive learning systems. She also serves as family and individual Counselor for community development.
Rosnah Sutan, Ph.D.
Associate Professor, Community Health Department, University of Kebangsaan Malaysia
Associate Professor Dr. Rosnah Sutan is a Public Health Physician in the family health subspecialty. She has a Medical Doctor Degree (University Science Malaysia, 1991), a Master of Public Health (University Malaya, 1996), and a Doctor of Public Health (University of Aberdeen Scotland,2008). She has 10 years (1991-2001) of experience working with the Ministry of Health in the Family Health Development Division as the Assistant Head of Director managing maternal and perinatal health. She joins the academic field at the University of Kebangsaan Malaysia in 2001 till present. Currently, she is the Head of Population Health Research under the Advance in Medicine Cluster Research of the university. She is in charge of promoting and coordinating public health research and education activities. These include a strategic partnership with agencies and industries in research and public health teaching activities. She is appointed as the think tank consultant for the Malaysia Youth Institute of Research and as the research ethic committee member. She is the regional lead trainer for the international training on maternal and neonatal health monitoring program under IMMPACT, a member of the International Society of Global Health, and PMNCH members. She has collaborated with research with Perinatal Institute United Kingdom for the development of a customized growth chart for optimal fetal growth surveillance using local data and is deeply involved in reproductive and sexual health issues among local and Indonesian Immigrants. Recently she involves in developing a digital app for local maternal care surveillance. She partners with colleagues from diverse disciplines namely social scientists, legal scientists, economists, and ecologists in aging research in the scope of long-term care. She explores newer approaches to improve health literacy which is cut across the population from children to the elderly through health-seeking behavior promotion and assessment in facing sustainability in health.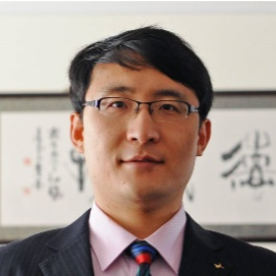 Chao Wang, Ph.D.
Senior Lecturer, Kingston University, London.
Chao Wang is a Senior Lecturer in Health and Social Care Statistic at Kingston University, London. He is an experienced statistician and have been doing research, especially in the field of medicine and health, using applied statistics throughout his academic career, including PhD at Loughborough University, various research and statistician positions previously held at Loughborough University, University of Oxford, and Queen Mary University of London. Throughout his career, he has gained excellent statistical expertise and has research interests in a wide range of topics, including Bayesian analysis, discrete response models, spatial analysis, multilevel and panel data analysis, feature / variable selection, time-series data analysis, structural equation models, missing data handling, and survival analysis. He is also interested in "machine learning" techniques such as artificial neural networks, and medical image analysis such as mammographic feature extraction. Chao's research has attracted over millions (£) of research funding from government or charities, such as UK's National Institute for Health and Care Research (NIHR). He also serves as a consultant for one of UK's major NHS Trusts. His papers have been widely published in academic journals such as Breast Cancer Research.
Title of Speech: Image Analysis for Breast Cancer Risk Prediction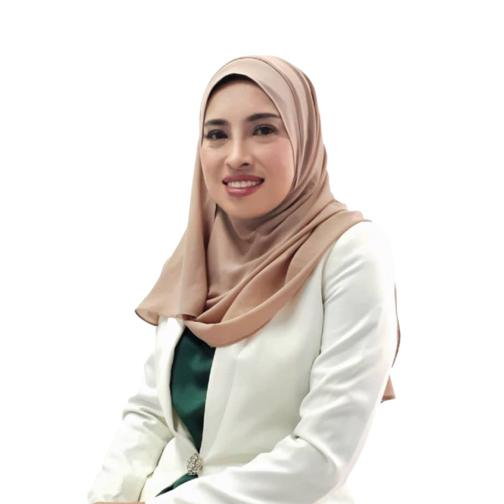 Lili Asma Ismail, Ph.D.
Associate Professor, School of Optometry, UCSI University
Dr Lili Asma Ismail is a lecturer and Associate Professor at the School of Optometry, UCSI University, Kuala Lumpur, Malaysia. She obtained her Bachelor of Optometry and Masters in Health Sciences from Universiti Kebangsaan Malaysia. She received her Doctor of Philosophy in Community Health from Universiti Putra Malaysia. She is an experienced researcher in optometry and vision sciences. Her previous research includes the visual functions and outcomes of hypertensive retinopathy, contact lens microbial keratitis and dry eye in post contact lens related infection. She started her career at Kobayashi Optical as a practising optometrist. She later joined the public sector and worked as a clinical optometrist at the Department of Ophthalmology, Hospital Kuala Lumpur and Hospital Tengku Ampuan Afzan Kuantan. She then joined academia as a lecturer in 2004 at the International University of Technology Twintech (IUCTT) and SEGI University as a senior lecturer in 2010. She furthered her career at UCSI University in 2014. Dr Lili is currently active in research and is a principal investigator for a research grant. Her research involves investigating the role of anthocyanins and astaxanthin in myopia progression. Her research interests include myopia control, orthokeratology,contact lens, dry eye disease and community health optometry.