Workshop Title:
Assessment and Disinfection of Pathogenic Microorganisms in Water Supply Systems
Date:
January 5th, 2024 (UTC+8)
Organizer:
Universiti Tunku Abdul Rahman, Malaysia
Keywords:
Drinking Water
Contamination
Pathogens
Water Quality
Disinfection
Workshop Chair:
Personal Bio:
Professor Bashir specialized in the in the field of Environmental Engineering at Universiti Tunku Abdul Rahman (UTAR). His research interests are in the fields of emerging contaminants, resource recovery, sustainable environmental and circular economies, water and wastewater treatment technologies, and waste re-utilisation. Prof. Bashir is actively engaged in research, and international collaboration, as he served as a visiting Professor at the University of Indonesia in 2021 and Hong Kong Baptist University in 2022. Also, he is serving as an external expert at the National Centre of Scientific and Technical Evaluation (NCSTE) in Kazakhstan. Prof. Bashir has published over 250 papers in prestigious high-impact factor journals (WOS) such as Bioresource Technology, Journal of Cleaner Production, Journal of Environmental Management, Waste Management, Chemosphere, Total Science of the Environment, Renewable Energy, Desalination, Journal of Chemical Engineering, Process Safety and Environmental Protection, Environmental Technology, Water Science and Technology, and many others. Today, his h index is 41 with a total citation count of 6200. He has secured more than 20 awards, including the best Ph.D research award from the School of Civil Engineering (University Science Malaysia, 2011), excellent teaching performance from UTAR from 2015 to 2020, top cited papers, Silver and Bronze medals from the international exhibition in science and technology, and many others. Prof. Bashir is currently serving as a member on the editorial boards of Separations, Water, Environmental Technology, and others.
Workshop Description:
Background:
The right of every person to have access to water, which is essential for their survival and that of the planet, has been established. Surface water and/or groundwater are the sources of drinking water that are distributed through municipal systems. The pipes, storage tanks, and treatment facilities that make up drinking water distribution systems provide safe water to the public. The Environmental Protection Agency regulates domestic water systems and mandates testing for more than 90 contaminants, including microbes, inorganic and organic compounds, radionuclides, and disinfectants. Some microorganisms are long-term residents of water distribution networks and can live in a natural environment without causing harm to people. Nevertheless, through ingestion or exposure to contaminated water, a number of pathogens, including enteric bacteria, viruses, and parasites, spread serious illnesses that pose a global public health issue. Therefore, assessment and providing an effective water treatment system is very essential.
Goal/Rationale:
The goal of this Workshop is to share with participants the fundamental knowledge related to the microbiological contamination of water supply systems including their sources, types, and health impact. Assessment and treatment of Pathogenic microorganisms are very essential steps to be conducted to ensure a safe water supply to the public. Thus, this workshop will offer an opportunity for the participants to acquire knowledge on how to assess the Microbiological quality of potable water. In addition, the good practice in controlling pathogens and disinfection in the water supply system will be discussed. Different disinfection technologies will be critically evaluated based on different aspects, including efficiency, technical, cost, and environmental perspectives.
Scope and Information for Participants:
Topics of discussion:
The water supply system and the importance of a safe water supply.
What kinds of pathogenic microorganisms are present in water distribution systems?
What are the sources of Pathogens in the water supply system?
Differences between pathogens and pathogen indicators.
Assessment of waterborne diseases and their health impact.
The role of pre-disinfection and post-disinfection in the water treatment plant.
The mechanisms of disinfection in killing microorganisms.
How to select an appropriate disinfection process?
Venue:
A011, Block A, Universiti Tunku Abdul Rahman, Kuala Lumpur, Malaysia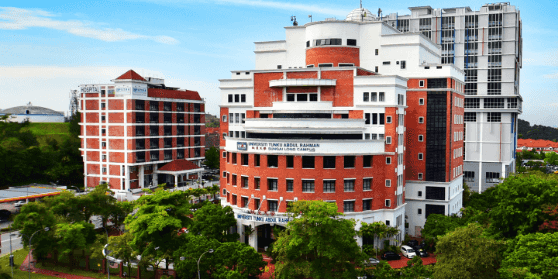 VISA:
While there are several citizens who can travel to Malaysia visa free, many foreign nationals are required to obtain a tourist visa to enter the country. The Government of Malaysia introduced an electronic visa system on March 2017 to simplify the process of obtaining a visa to travel to and around Malaysia.
The tourist eVisa for Malaysia and the eNTRI online visa were both implemented to promote tourism and encourage foreign nationals to visit this beautiful country.
Citizens of the following eligible countries can easily obtain their Malaysia tourist visa through an online form.
Malaysia Tourist Visa | Malaysia My Visa
What you need to do
Valid passport
Passport-sized photo (see the complete Photo Requirements to apply for Malaysia Visa | Malaysia My Visa for more information)
Confirmed return flight reservation.
Minor applicants will require a birth certificate.
Nationals of these countries can apply for their tourist visa from anywhere in the world, except while being in Malaysia or Singapore.
The approved tourist eVisa for Malaysia will be sent to the applicant's email. The traveler can print it out to present upon arrival.
The following documents are also necessary to enter Malaysia:
Printed eVisa
Valid passport
Confirmed return flight reservation
Proof of accommodation
Sufficient funds for expenses while in Malaysia (credit or debit card/cash/traveler's cheque) The Malaysia tourist visa holder can stay in Malaysia for a period of up to 30 days. The tourist eVisa for Malaysia also allows multiple entries into the country.
Malaysia Tourist Visa Status Check
All notifications and updates will be sent to the applicant by email. It is therefore absolutely essential that applicants provide a functional email address so that they can be properly kept fully up to date with the application process. The majority of applications for the tourist visa are processed within 1 business day, and as soon as an application has been approved the traveler will be notified immediately.